Q8 MAGELLAN
High-End Optical Emission Spectrometer for Metal Analysis
Mastering impurities & inclusions
Single-button operation
High-end spark-OES spectrometer for primary metal process- and quality control
Pure PMT-based performance
with Single Spark Evaluation (SSE)
Unleashing the speed of the latest Photomultiplier tube (PMT) detectors for compelling analytical performance including analysis of non-metallic inclusions.
110-800 nm wavelengths coverage in a high-vacuum optics
Ensure ultimate UV performance, analytical stability without gas purge and flexible PMT configuration to master your analytical challenges.
750 mm focal lengths
Paschen-Runge mount with holographic grating delivers stability and resolution.
High-end PMT performance combined with robustness and low operational costs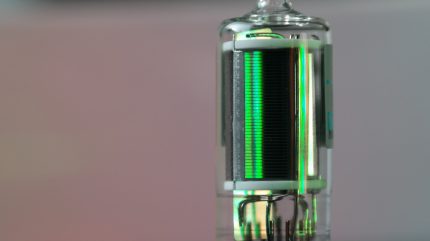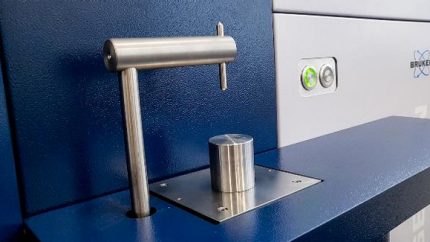 The new generation of the Q8 MAGELLAN spectrometer is setting new standards with respect to stability, flexibility, ease-of-use and analytical functionality for the elemental analysis of metals. Each Q8 MAGELLAN is tailor made to match your current and future requirements by an optimal selection from >200 available analytical channels: single or multi-base applications, trace analysis or alloys, the Q8 MAGELLAN can be configured to master virtually any metal analysis task.

Key Benefits
100% PMT-based performance supported by a digital plasma generator for unlimited time resolution incl. SSE and inclusion analysis
High-vacuum optics ensures optimal performance without argon purge
Heavy-Duty, low maintenance spark-stand with co-axial argon flow
Automatic sample clamp ensures fast and reliable one-button operation
ArgonStopTM means no argon consumption during breaks with reduced start-up times and improved analytical performance on small samples and thin wires
True factory calibration with reference materials, evaluated by an expert to ensure highest accuracy and analytical quality
Fully automated Online Metals Analyzer
The Q8 MAGELLAN online is prepared for integration in customer specific automation projects to form a fully automated analysis system tailored to the individual needs of process analysis for steels, cast iron, aluminum and copper.